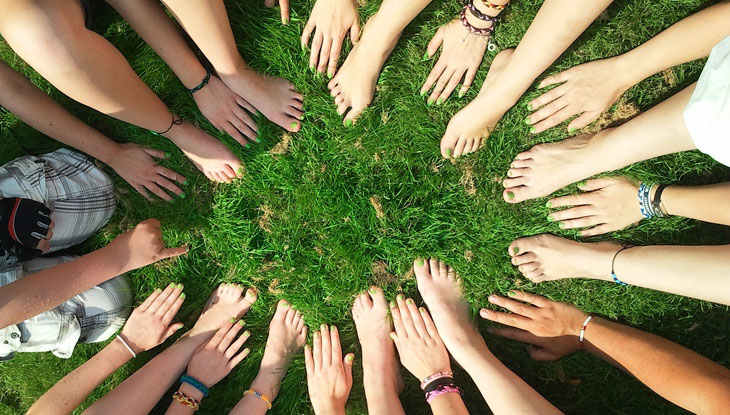 CRICOS code 105511D
Overview

This qualification reflects the roles of community services, case management and social housing workers involved in the managing, co-ordinating and/or delivering of person-centred services to individuals, groups and communities.
At this level, workers have specialised skills in community services and work autonomously under broad directions from senior management. Workers are usually providing direct support to individuals or groups of individuals. Workers may also have responsibility for the supervision of other workers and volunteers and/or case management, program coordination or the development of new business opportunities.
The latest release of the qualification and packaging rules can be found at the following link:
https://training.gov.au/training/Details/CHC52015
International students must:
Have completed the equivalent of Year 12. (*see IIE international academic admission guide for academic entry requirement)
Participate in a course entry interview to determine suitability for the course and student needs.
Have an IELTS* score of 5.5 (test results must be no more than 2 years old). English language competence can also be demonstrated through documented evidence of any of the following:
Educated for 5 years in an English-speaking country; or
Note that other English language tests such as PTE and TOEFL can be accepted.  You are required to provide your results so that we can confirm they are equivalent to IELTS 5.5.
This qualification will be delivered over 104 weeks, including 80 weeks of training and assessment spread over 8 terms of 10 weeks and 24 weeks holiday, 100 hours of work placement required to complete by student.Holidays are 3 weeks per term.
Class sessions are planned to ensure that students have a mixture of practical and theoretical components and those classes cater to a wide variety of learning styles. Additionally, workplace practices and environments are simulated and used to conduct skills-based assessments in accordance with unit requirements. The timing for this course will be advised in the Letter of Offer.
| | | |
| --- | --- | --- |
| Code | Title | Core or Elective |
| CHCCCS007 | Develop and implement service programs | Core |
| CHCCOM003 | Develop workplace communication strategies | Core |
| CHCDEV002 | Analyse impacts of sociological factors on clients in community work and services | Core |
| CHCDIV003 | Manage and promote diversity | Core |
| CHCLEG003 | Manage legal and ethical compliance | Core |
| CHCMGT005 |  Facilitate workplace debriefing and support processes | Core |
| CHCPRP003 | Reflect on and improve own professional practice | Core |
| HLTWHS004 | Manage work health and safety | Core |
| BSBHRM506 | Manage recruitment selection and induction processes | Elective |
| BSBHRM513 | Manage workforce planning | Elective |
| BSBPUB504 | Develop and implement crisis management plans | Elective |
| BSBRSK501 | Manage risk | Elective |
| BSBWOR403 | Manage stress in the workplace | Elective |
| BSBWOR502 | Lead and manage team effectiveness | Elective |
| BSBPMG522 | Undertake project work | Elective |
| BSBFIM501 | Manage budgets and financial plans | Elective |
Assessment methods used for this qualification will provide a range of ways for individuals to demonstrate that they have met the required outcomes including:
Projects
Observations
Portfolios
Supervisor reports
Presentations
Report writing
Questioning (oral or written)
At the beginning of each unit, trainers will outline the assessment tasks that must be completed.
Students may apply for recognition of existing qualifications or skills, knowledge, and experience (credit transfer or recognition of prior learning) as per the information included in our International Student Handbook, which is available at www.iie.edu.au
For international students, the granting of course credit may affect course fees as well as the duration of the course.
The result of an application for credit and any changes to fees or course duration will be advised to students in writing.
If course credit is granted following the issuance of the Confirmation of Enrollment, students will receive a new Confirmation of Enrollment showing a reduced duration.
For any questions about course credit, contact us at the details shown below.
100 hours of work placement required.
Work Placement arrangements
Prior to commencing the work placement, we will ensure that the workplace has all the facilities and equipment needed and we will also talk to your work placement provider about activities that you will complete.
For our early childhood courses, you are required to have a Working with Children Check which will be at your own cost.
For the CHC52015 Diploma of Community Services, you are required to have a Police Check which will be at your own cost.
We will provide you with detailed information about your placement once you start your course with us.
Delivery Mode
15hrs face to face classroom-based
5 Hrs. Online Via Online Learning System
Workplace based
Delivery Location
IIE Main Campus at IIE Main Campus
Level 1 & 2, 16-18 Wentworth Street
Parramatta, NSW 2150, Australia
IIE Tasmania Campus at Level 1, 116 Bathrust Street, Hobart, Tasmania 7000
IIE Main Campus
Level 1 & 2, 16-18 Wentworth Street
Parramatta, NSW 2150, Australia
Phone: 0061(02)88972125
Email: info@iie.edu.au | admission@iie.edu.au | international@iie.edu.au
Web: www.iie.edu.au