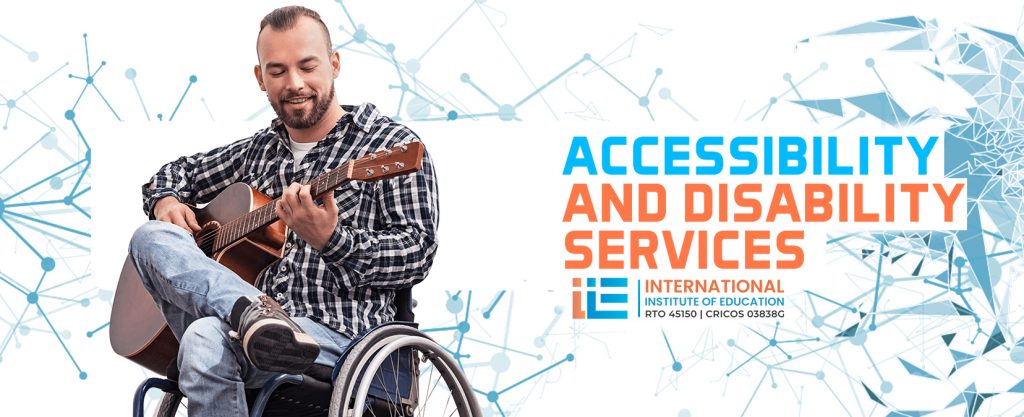 We understand that every student has individual needs that may impact on their ability to study, and we are committed to supporting students who have a disability.
This includes students who:
Even if you feel that you do not need assistance it is recommended that you meet with one of our team for a chat about the support available. Although it is always best to contact a Teacher Consultant before you enrol, you can do this at any time during your course.
Appointments with Teacher Consultants are free, and information provided is confidential.
We will you make the most of your ability
Starting student journey is a already a huge commitment and IIE is committed to help you through your journey by supporting you with you needs.
By letting us know about your support needs we will be able to help you get the right support from the beginning of your course.
A Teacher Consultant will need to verify at your first appointment that you are eligible for a fee exemption, so you should take documentation from a medical professional, rehabilitation consultant or your school that confirms you have support needs.
Remember, if you are not sure about any of this, please ask us by email: support@iie.edu.au or call us.
How Can IIE Help?
Our staff, teachers and Consultant will assist you with range of support services which may be but not limited to
Why it's important to tell us about your needs when you enrol
Four reasons why you should let us know you need support:
Our support services are free and confidential and available to both enrolled and prospective students.
You'll get the right support to achieve study success from the very start.
We will respect your privacy.
What do I do next?
You can call us or email us and ask to speak to a Teacher Consultant or make an appointment to meet before you enrol.