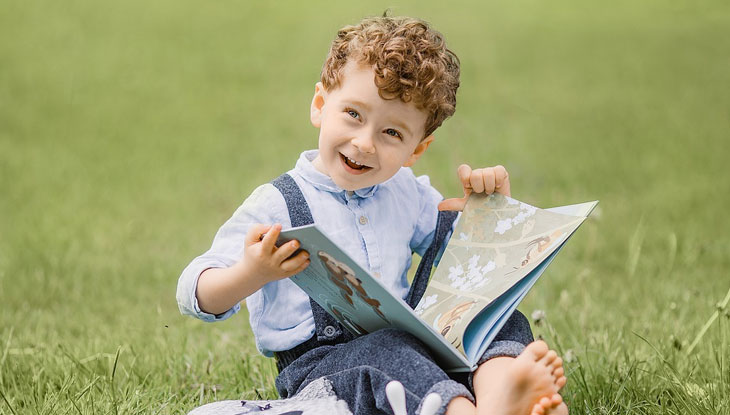 CRICOS Course Code: 108165D
Overview

This qualification reflects the role of educators in early childhood education and care who work in regulated children's education and care services in Australia. They support children's well-being, and development in the context of an approved learning framework. Educators use a range of well-developed skills and knowledge using discretion and judgement when carrying out their work in the context of established policies and procedures. They may work independently or under the guidance of others, though in some contexts that guidance may not be on-site.
Early childhood educators work in long day care centres, family day care, pre-schools, or kindergartens.
To achieve this qualification, the individual must have completed a total of least 160 hours of work in a regulated children's education and care service in Australia as detailed in the Assessment Requirements of units of competency. The total number of hours may be applied collectively across all units of competency that include the requirement for workplace hours.
No occupational licensing, certification or specific legislative requirements apply to this qualification at the time of publication.
Under the Education and Care Services National Law (2011) the Australian Children's Education and Care Quality Authority (ACECQA) publishes lists of approved early childhood education and care qualifications and information regarding regulatory requirements here: www.acecqa.gov.au.
https://training.gov.au/Training/Details/CHC30121
International Institute of Education has the following entry requirements:
International students must:
Have completed the equivalent of Year 12.
Participate in a course entry interview to determine suitability for the course and student needs.
Have an IELTS* score of 5.5 (test results must be no more than 2 years old). English language competence can also be demonstrated through documented evidence of any of the following:
Educated for 5 years in an English-speaking country; or
Completed at least 6 months of a Certificate IV level course in an Australian RTO; or
Successful completion of an English Placement Test/ LLN.
Note that other English language tests such as PTE and TOEFL can be accepted.  You are required to provide your results so that we can confirm they are equivalent to IELTS 5.5.
The qualification is delivered over 52 weeks comprising of:
• Four (4) terms of 10 weeks each (40 weeks total).
• Holiday breaks amounting to 12 weeks (as specified in the timetable)
**please note that the final three weeks breaks may require students to complete and submit any outstanding assessments and/or be re-assessed.
Class sessions are planned to ensure that students have a mixture of practical and theoretical components, and those classes cater for a wide variety of learning styles. Additionally, workplace practices and environments are simulated and used to conduct skills-based assessments in accordance with unit requirements. The timing for this course will be advised in the Letter of Offer.
| | |
| --- | --- |
| CHCECE030 | Support inclusion and diversity |
| CHCECE031 | Support children's health, safety and wellbeing |
| CHCECE032 | Nurture babies and toddlers |
| CHCECE033 | Develop positive and respectful relationships with children |
| CHCECE034 | Use an approved learning framework to guide practice |
| CHCECE035 | Support the holistic learning and development of children |
| CHCECE036 | Provide experiences to support children's play and learning |
| CHCECE037 | Support children to connect with the natural environment |
| CHCECE038 | Observe children to inform practice |
| CHCECE054 | Encourage understanding of Aboriginal and/or Torres Strait Islander peoples' cultures |
| CHCECE055 | Meet legal and ethical obligations in children's education and care |
| CHCECE056 | Work effectively in children's education and care |
| CHCPRT001 | Identify and respond to children and young people at risk |
| HLTAID012 | Provide first aid in an education and care setting |
| HLTWHS001 | Participate in work health and safety |
| BSBSTR401 | Promote innovation in team environments |
| CHCDIV001 | Work with diverse people |
Assessment methods used for this qualification will provide a range of ways for individuals to demonstrate that they have met the required outcomes including:
Projects
Observations
Portfolios
Supervisor reports
Presentations
Report writing
Questioning (oral or written)
At the beginning of each unit, trainers will outline the assessment tasks that must be completed.
Students may apply for recognition of existing qualifications or skills, knowledge, and experience (credit transfer or recognition of prior learning) as per the information included in our International Student Handbook, which is available at www.iie.edu.au
For international students, the granting of course credit may affect course fees as well as the duration of the course.
The result of an application for credit and any changes to fees or course duration will be advised to students in writing.
If course credit is granted following issuance of the Confirmation of Enrolment, students will receive a new Confirmation of Enrolment showing a reduced duration.
For any questions about course credit, contact us at the details shown below.
160 hours of work placement required.
Work Placement arrangements
Prior to commencing the work placement, we will ensure that the workplace has all the facilities and equipment needed and we will also talk to your work placement provider about activities that you will complete.For our early childhood courses, you are required to have a Working with Children Check which will be at your own cost.
For the CHC30113 Certificate III in Early Childhood Education and Care , you are required to have a Police Check which will be at your own cost. We will provide you with detailed information about your placement once you start your course with us.
Delivery Mode
This course will be delivered
15hrs face to face classroom-based
5 Hrs. Online Via Online Learning System
Workplace based [160 Hours Work Placement is required]
Delivery Location
IIE Main Campus
Level 1 & 2, 16-18 Wentworth Street
Parramatta, NSW 2150, Australia
IIE Tasmania Campus [ Level 1, 116 Bathurst Street, Hobart, TAS 7000]]
as well as work placement locations in a variety of locations.
IIE Main Campus
IIE Main Campus
Level 1 & 2, 16-18 Wentworth Street
Parramatta, NSW 2150, Australia
Phone: 0061(02)88972125
Email: info@iie.edu.au | admission@iie.edu.au | international@iie.edu.au
Web: www.iie.edu.au